Blenheim Backpackers & Hostels
Blenheim is situated in the centre of the wine growing Malborough, so if you like your wine you are in the right area! It is also one of the sunniest towns in New Zealand so whatever you deiced to do, you'll have great weather to do it in. Blenheim itself has loads of cafes, bars, shops and hostels so a great place to stop.
Currently 8 hostels in this area
Filter by Location: View All Marlborough,
Working Hostel
Blenheim's Premiere Working Hostel. Our super-friendly staff are dedicated specialists at finding guests a variety of seasonal work ALL YEAR ROUND!
Seasonal work arranged all year, relaxed atmosphere, riverside location, free kayaks, wifi, bikes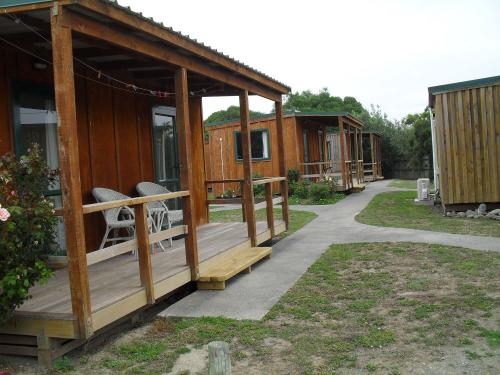 Awatere Accommodation in Seddon
Stay in our competitively priced private chalets, motor park or campground. Chalets have a rustic charm of their own - why not sit back and relax on your own veranda!
Arrow Backpackers
We have refurbished facilities & clean comfortable accommodation to suit all budgets. We offer long term & short term rates. For vineyard works and mussel factory works.
Bings Motel
Bings Motel is situated near Blenheim town centre, less than 2 minutes to local shops, restaurants and café.
All Other Backpacker Hostels in This Area
The Station Backpackers
1a Dillons Point Road, Blenheim (close to i-site/train station)
+64 (0)3 577 6737