Image Credit: Vaughan Brookfield
When To Go
Of course the answer is - anytime! But depending on what you want to get up to, different months will suit you better. Whether you are a sun worshipper or a fitness nut there is always plenty on offer.
Ask 100 people the question 'when is the best time to visit New Zealand?' and expect to have every month of the year covered in the answers. The bottom line is it's never a bad time to go but depending on what you have in mind there may be a preferential one.
Weather-wise it is a little tricky to call as New Zealand's islands sit practically all alone and bang smack in the middle of the South-West Pacific where weather can be unpredictable to say the least.
New Zealand is in the Southern Hemisphere which means winter falls when it is summer in Europe (or elsewhere in the Northern Hemisphere) and vice versa. Quite where you are will also play a big part in what the weather might throw at you. The north of the North Island for example is classified as sub-tropical which means even in winter it's pleasant. New Zealand's western shores are home to some temperate rainforest where – as the name suggests – the regions are prone to heavy rainfall. The south of the South Island can be a little harsh at any time of year....but also sometimes basks in glorious sun. Then there's a whole range of micro-climates.......high altitude mountains.......see what we're saying!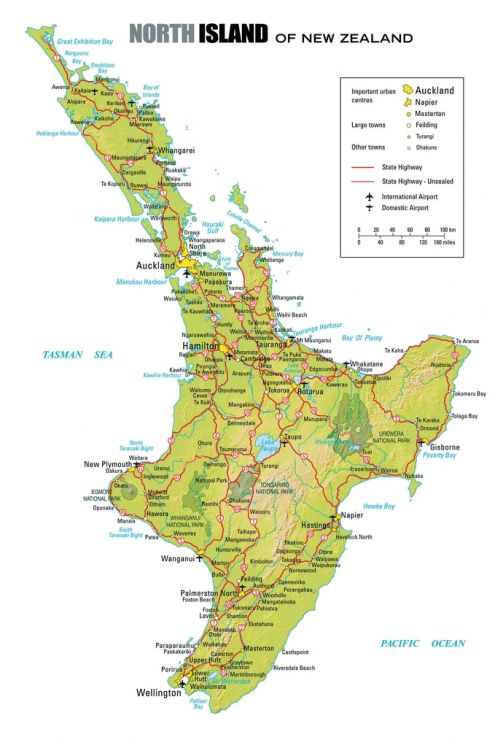 Image Credit: Tourism New Zealand
Summer, the world over, is the time of year when most visitors tend to flock to a destination and New Zealand – where summer falls December to February – is no different.
Here we give you a quick run-down season by season of what you can expect. Then it is over to you to decide what works best for you, taking into account what might feature on your bucket-list, personal essential must-dos and even your budget.
Spring – September, October, November
The clocks go forward and daylight hours start getting longer while weather-wise the sun starts making appearances which actually have some warmth in them. Thanks to a multitude of sheep, cutesy lambs present countryside-idyllic scenes while bush areas and forests start exploding with new life. New Zealand – always beautiful – looks and feels freshly scrubbed and shiny-new.
From a tourism point of view many of the companies which shut up shop for winter will now be back in operation and certainly by late October/November you can expect pretty much everything to be running again.
Spring can be a wonderful time to visit because the summer hordes are yet to descend, things are happening but still refreshingly quiet and the tour company staff are at their freshest and most enthusiastic which all adds up to more fun for you. Places you want to stay and any experiences and activities you want to sign up for don't require meticulous planning to ensure you bag yourself a spot.
If you're here in early spring – September - you're going to be catching the tail end of the ski season which sometimes even runs into early October.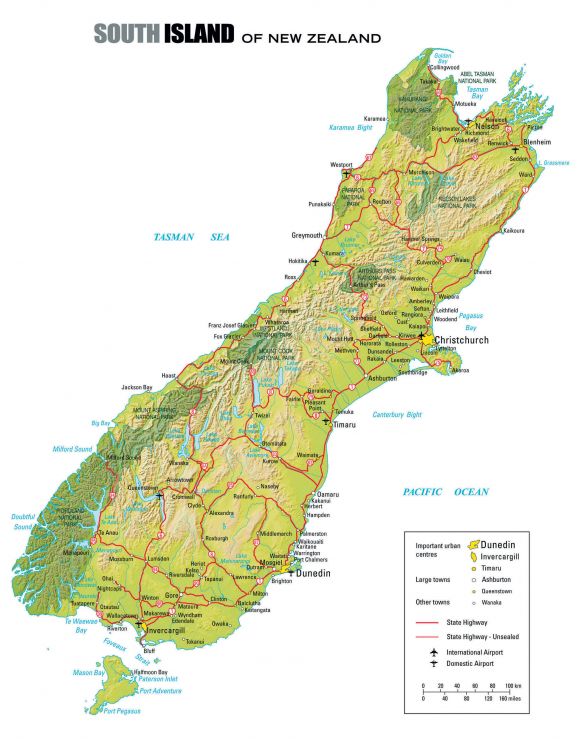 Image Credit: Tourism New Zealand
Summer – December, January, February
Summers are hard to beat in New Zealand. Being outdoors to do whatever particular pastime floats your boat – from lazy beach days to hardcore hiking - is what New Zealand is all about. The summer heat, which ranges from warm and pleasant to sizzling, makes all kinds of fun possible. For example, in the North Island waters you can exchange the wetsuit for boardies or bikini to surf, snorkel or otherwise splash about in the turquoise waters.
After the Christmas buzz, January and February work hard to keep the party vibe going and are packed with annual summer events which range from big sporting spectaculars through races and festivals to big scale music events. Each town and city has its own calendar of events which you can check out to see what's on.
On the east coast of the North Island Kiwis shut up their homes for the duration of the summer and head to a variety of beach locations where they set up eclectic camps which take on the appearance of a travelling circus. They still go to work but come back each evening to take out the tinny (Kiwi speak for a small boat) and then barbecue their catch as the sun sets.
Basically what we're saying is, the summer vibe, which emanates everywhere in New Zealand, makes it a great time to be here.
Christmas falls in the first month of summer and the main summer school holidays run from around mid-December to early February. Plenty of visitors and tourists, as well as higher numbers of holidaying locals injected into the mix, means there are people everywhere. Tour places/excursions/adrenalin adventures and so forth get booked up quickly and things such as securing a back-country hut for sleeping while hiking one of the Great Walks becomes trickier. Prices for everything are of course also at their high season premium.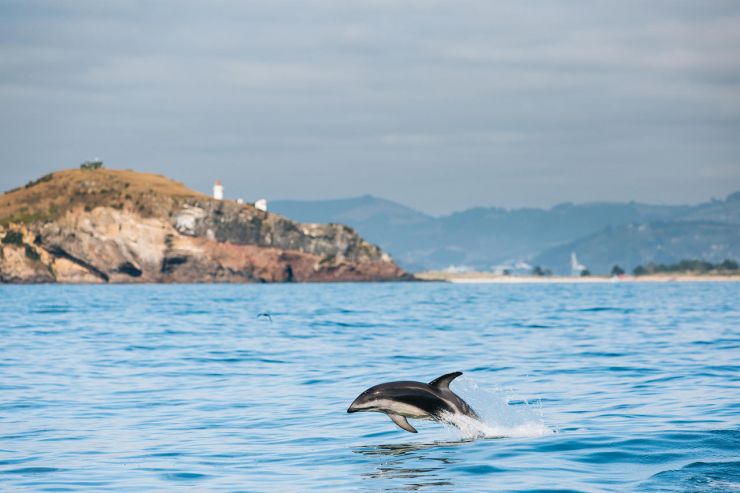 Image Credit: Chris Stephenson
However, if escaping the hordes and isolation are your aim don't write off summer in New Zealand. Even with higher tourist numbers and holidaying Kiwis there are still plenty of places off the beaten track blissfully free of crowds.......or in fact free of even another soul if you're clever.
Autumn – March, April, May
There are plenty of reasons to be in New Zealand in the autumn but if you're a keen hiker this is the perfect time. The high season numbers drop off and you can tramp your way on some trails in glorious solitary bliss. Early autumn may still produce some warm to hot days depending on where you are but wait until later autumn and the temperatures become totally tramping-friendly, the autumn colours paint a mesmerising vista and the mountain caps become snow-dusted.
Early autumn – and particularly March – seems to be a peak month for some really iconic national annual events such as the wonderful CubaDupa two day street festival around Cuba Street in Wellington which showcases all that is quirky and quintessentially off-the-wall Kiwi about this Bohemian bastion.
Water temperatures are at their peak in early autumn before starting to lose their warmed-by-the-summer-sun pleasantness. This means swimming, snorkelling and a host of other water fun such as swimming with wild dolphins is still possible without risking frostbite.
Be aware that the Easter holidays fall around April/May when school children take a two week holiday so things get a little busier again for this short period.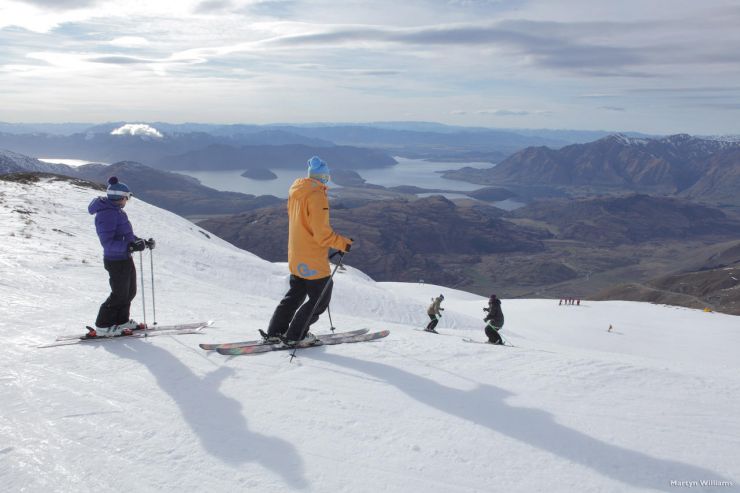 Image Credit: Martyn Williams
Winter – June, July, August
Skiers and snowboarders rejoice – New Zealand in winter is your playground. Thanks to some rather clever snow-making equipment, the larger commercial ski-fields now typically open up as early as June and the smaller areas join in from late June to early July.
Many also choose this time of year to get on their hiking boots and head into the pristine wilderness. Trails are quiet to empty and the reward is to walk amid a backdrop of snowy mountains which for all the world look like something from an idealistic Christmas card.
Away from the winter sports areas accommodation prices are at their lowest and if you had buying a car or camper-van in mind now is the time to bag an as-low-as-prices-get bargain. (If you sell it later in the summer you might even make a profit!)
June sees the great annual Queenstown Winter Festival which is so jam packed with activities you'll have to pick which you do because all of them are impossible. And speaking of Queenstown – the nation's adventure capital and skiing base in winter – is an all-year round hot spot for adrenalin activities which means there is still plenty open and on offer for all you folk who like to scare yourself to death jumping/rolling/catapulting yourself off/out of things. Outside of the big centres though you might find some of the tour operators closed for the winter season so check ahead if you had something specific in mind to avoid disappointment.
We hope this has helped you decide which time of year is your own personal optimum but just in case you're struggling let us assure you – it's always wonderful in New Zealand.