NZ Best Beaches - North Island
\\\'Best\\\' in the title makes things tricky. What does that mean?.....the most gloriously idyllic?...the safest for swimming?.....the wildly majestic which comes packed with dramatic scenery?......the best for surfing/fishing/snorkelling or something not even mentioned here?
So, because 'best' suggests something a little different depending on what you are looking for we have thrown a little bit of everything into the mix. This list includes beaches where the crimson-splashed pohutakawa trees tumble down to the beach edge and some where your footprint is likely to be the only one on the stretch of sand you walk along. There are the wild and woolly, the tranquilly sheltered with waters as calm as a swimming pool and there is even one where you can dig your very own hot water spa.
Credit: Tourism New Zealand
Rarawa, Northland
Dune-backed, often blissfully empty despite its easy access and made up of talcum powder-soft, pure white silica sands - this is glorious Rarawa. The turquoise waters here complete the beach's beauty and should you want to linger a while there is a wonderful riverside Department of Conservation camp-site set a two minute's stroll away. Like the beach, this camp is typically empty save for the random rooster which wanders around here.
Credit: Tourism New Zealand
Otarawairere, Bay of Plenty
Picturesque, shell-strewn and only accessible by boat or on foot, this tucked away little gem is a perfect beach for lazing away the day, exploring idyllic rock pools or swimming and snorkelling in its sheltered waters.
Unless you happen to have made best friends with a boat owner you will have to walk here. Access is from the west end of Ohope beach and follows a series of platforms and steps which offer soul-satisfying panoramic views of the Bay of Plenty.
Credit: Tourism New Zealand




Matai Bay, Kerikeri Peninsula
So perfectly idyllic are the twin golden-sand crescents of Matai Bay that its incredibly beautiful image is often reproduced on postcards and splattered liberally throughout all kinds of tourist literature. The waters are perfectly clear, aquamarine coloured and often as still as a pond but for some unknown reason it is hardly ever crowded and more times than not you can have it all to yourself. And should you find yourself lingering after the sun has set you can pitch up your van or tent at the cheap Department of Conservation camp-site here and wake to glorious views of the bay.
Credit: Tourism New Zealand
Hot Water Beach, Coromandel
Jaw-droppingly beautiful this beach may be with its white sands and Pacific Ocean intense blue waters but Hot Water beach has an added extra. This is all thanks to a subterranean river of geothermically heated water – a not uncommon phenomenon in a land of active volcanoes, mud pools and geysers. Pick your spot two hours either side of high tide, scoop out a little sand and hey presto! You find yourself relaxing in your very own private spa pool.
Credit: Tourism New Zealand
Coopers Beach, Doubtless Bay
Archetypically gorgeous and super easy to access, Coopers Beach is a popular holiday spot for Kiwis. There are great rocks to explore at the north end of the beach and if you walk around these at low tide you arrive at a teeny cove so lovely you will be left struggling for adequate words to describe it. A whole host of cafes and restaurants close by make grabbing an ice-cream easy when the mood hits and, as if it needed any more selling points, we can tell you that the swimming is safe here and kayaking the calm waters not to be missed.
Credit: Tourism New Zealand
Ninety Mile Beach, Northland
OK, let's get one thing straight – this beach is not actually 90 miles long but nobody really seems to care because despite the misnomer it is still very long – around 55 miles in fact. It is also technically a highway and all kinds of vehicles drive up and down here. Some of them never make it out again however and the beach is a graveyard for many a rusting car carcass. Little wonder then that hire vehicles are prohibited.
The beach has great fishing and surfing and at its northern end some impressive dunes which tourists and locals alike use for dune surfing.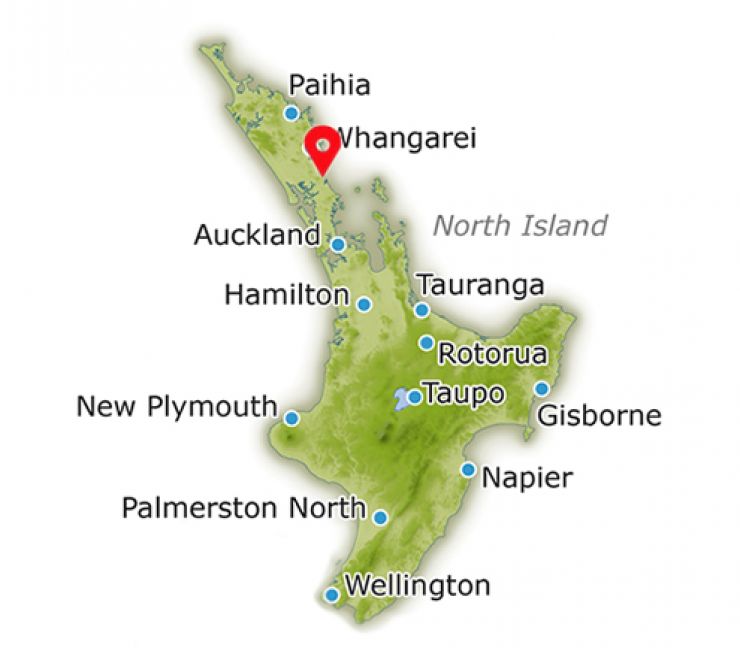 Credit: Tourism New Zealand
Waiapau Rivermouth, Eastland
If you like your beach scenery a shade more dramatic and enjoy the adventure and exploration of somewhere harder to access, point your compass towards this Eastland beach. Deep in Maori land, this long sand stretch is about as wild and woolly as it gets. Photo opportunities abound as the beach here isn't just driftwood strewn but littered with whole trees, roots and all, from goodness knows where.
Credit: Tourism New Zealand
Waikawau Bay, Coromandel Peninsula
The Coromandel has been a little greedy on the lovely beach front and has bagged itself more than its fair share. Being within easy driveable distance of Auckland the beaches here can get a little busy in the summer but all you need to do to lose the crowds is head a little further north where the roads get ever smaller. Here you will find Waikawau Bay which has an air of the hidden-away and a wander up the long, sweeping crescent of sand will be sure to reward you with a spot all to yourself.
Credit: Tourism New Zealand
Mt Maunganui
If you like to mix your beach time with a little partying the coastal resort town of Mt Maunganui is the place to come. The surfing is good here but ideal swimming spots can also be found. Should you grow tired of soaking up the scenery and sunbathing you can take an easy hike up the 'mountain' – actually the cone of an extinct volcano - and drink in the fantastic views of land and ocean this rewards you with.