When your muscles are aching after a hard days kayak or hike then what could be better than to relax and unwind in a hot pool. Whether you choose to go for one of the natural geothermal hot pools such as Keroscene Creek In Rotorua or something more modern such as the three tiered hot pool delight that can be found in Tekapo Springs - you are certainly going to feel better at the end of it!
2 Spas & Relaxing Companies in NZ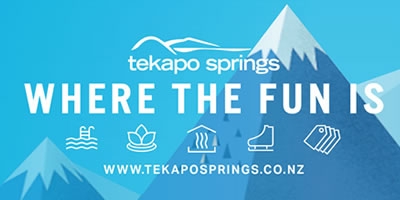 Hot pools, waterslide, spa, ice-rink & star gazing
Tekapo Springs (Christchurch)
Taupo Hot Springs
With 2 huge mineral pools surrounded by landscaped gardens, Taupo Hot Springs is the perfect spot to relax and soothe those tired & aching muscles!