Whether you are after a sedate cycle ride in beautiful countryside or after heart racing vertical drops in rugged terrain - there are plenty of options for you to choose from. You can choose from a week long guided tour to simply hiring a bike for a few hours, and every thing in between!
3 Biking & Cycling Companies in NZ
Fully inclusive tours
Haka Mountain Bike Tours (Rotorua)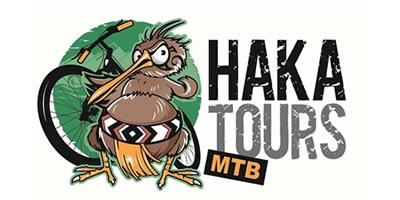 All you need to do is focus on the riding
Haka Mountain Bike Tours (Queenstown)
Glenfalloch Green Bikes
Glide around the beautiful Otago Peninsula with ease on electric bikes. A popular ride is to the Royal Albatross Colony which takes around 1h 35.